Trella T-21 Tail Number N450C
The Trella T-21 aircraft
Tail Number N450C Project
Some months ago, a friend and fellow aviator, Russ Darrow, purchased a one-of-a-kind airplane called the Trella T-21. We moved the airplane (in pieces) to Endicott, NY's Tri Cities Airport (CZG). The intent is to restore the Trella to as close to original as possible. The cool thing, for me, is I get to take part in this restoration.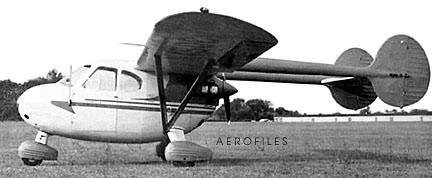 This Trella is a two-place airplane equipped with a pusher Lycoming 0290 engine. No flaps. It's a mostly metal aircraft, with fabric flight controls. It's a solid airplane with rivets everywhere. The windows are mostly crazed and will need to be replaced.
Recently, we've removed the multi-layers of wing paint, and next we'll begin to remove the fuselage paint. This is going to be a neat airplane to fly, and maybe it'll be at Oshkosh this year. In the meantime, the Trella restoration will take place in a couple different places: Endicott, NY, Montrose, PA, and Brackney, PA. Come back and watch the Trella transformation!