About Bubba-J Aviation
Bubba-J Aviation Service, Inc. is a result of 26 years in the military and a desire to remain in aviation, albeit not airlines.
It began as a young man when I had my first flight in a Cessna. I was thrilled and it left an impression on me that I couldn't shake. While in the USAF, I had the opportunity to go to pilot training, and my adventure continued: a very exciting history.
Several years following military retirement, my flying itch grew so strong I couldn't contain it, and opened Bubba-J Aviation so your passion can begin. The airplane (one for now but expect the next one will be a taildragger) is at Tri Cities Airport (CZG), located in Endicott, NY.
It doesn't end with my passion for flying. I enjoy being around others that share my passion. Do you have a passion for flying? Let's Go Flying!!!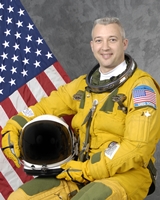 My Qualifications
CFII and MEI
Type rated in the B-707, A-720, and BE-1900 (all military derivative aircraft)
Military time in KC-135A/Q/R/T/RT as instructor and examiner; C-12J instructor, T-37, T-38, and finally the DragonLady (U-2S--instructor)